Meet Our Family
Roscoe and Emma Koch had a small family farm in the Lewistown Valley outside of Tamaqua, PA and first started growing turkeys there in 1939. After raising turkeys for his father, Lowell Koch and his wife Elizabeth founded Koch's Turkey Farm in 1953. Lowell and Betty started the business with only two turkey barns and a small processing plant and grew the business to 45 turkey barns by the 1980's.

The third generation of the Koch family, Duane, Barb, Pam, and Beth, took over operations in the mid 1990's. In the first year, we experimented with the possibility of growing turkeys using an all vegetarian diet without any usage of antibiotics during the life of the turkey. Having reached success on our third flock, we have raised our turkeys this way ever since. This All-Natural approach to raising turkey is the reason that Koch's turkeys taste as good as they do.

Koch's Turkey Farm is proud to raise our turkeys without antibiotics while feeding an all vegetarian diet that consists only of corn, soybeans, vitamins, and minerals. We do not use animal by-products nor by-products of any kind such as out of date bakery goods, fish meal, or pet food by-products.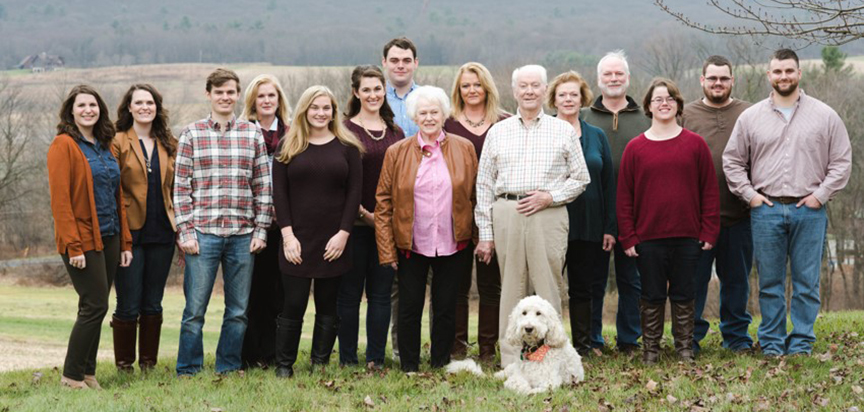 Koch's Turkey Farm also raises several different turkey breeds to give our customers the finest turkey at any given weight range. A smaller breed turkey is used for our 8 lb. to 12 lb. hen birds to give a great product appearance and meat yield, while the male is used for our 22 lb. to 30 lb. birds giving a broad breasted beautiful bird at all sizes. We also grow an Heirloom Bronze turkey that is freeranged. This bronze turkey is a very old strain of Orlopp Bronze which has great taste, less fat, and superior meat yields.

In addition to the traditional Whole Turkeys we are all used to on Thanksgiving, Koch's Turkey Farm also offers Bone-In Whole Breasts, Boneless Breasts, Turkey Wings, and Turkey Drums. Other great items include Natural Turkey Burgers, Organic Turkey Bacon, and Marinated Turkey Fillets. Smoked Turkey items include Smoked Whole Turkeys, Smoked Boneless Breasts, Smoked Drums, and Smoked Wings. All Koch's Turkey products are minimally processed using only the finest ingredients and never anything artificial.

Koch's has been a pioneer in being one of the first to grow antibiotic-free turkeys with an all vegetarian diet. We also started a humane program eight years ago, being the first turkey producer to be Certified Humane® with over 800,000 turkeys raised annually. Koch's Turkey Farm was GAP (Global Animal Partnership) approved a year later. The high standards for raising turkeys this way provides Koch's turkeys with twice the amount of space in the turkey barns as is required by normal commercial growing practices.

At Koch's Turkey Farm, we also raise Organic Turkeys certified by Pennsylvania Organic Certifiers. These turkeys are raised by the strictest standards in the industry and are fed a GMO free diet. We are also proud to announce our most recent mission to produce an All Natural, Antibiotic-Free, and Non-GMO fed turkey.

Koch's Turkey Farm is one of very few family owned turkey farms left committed to producing the cleanest, healthiest, and best tasting turkey you can buy. Our high growing standards focused on a pure vegetarian diet and humane practices results in a stress free life for our turkeys, which in turn results in a tender, great tasting turkey.

Respectfully,
Our Family at Koch's Turkey Farm